Queensland Wind and Brass had a very successful conclusion to Season 2, with their "Fright Night 3" formal concert. QWAB is now busy rehearsing for Season 3 for 2018, with a final concert A Royal Affair on December 1.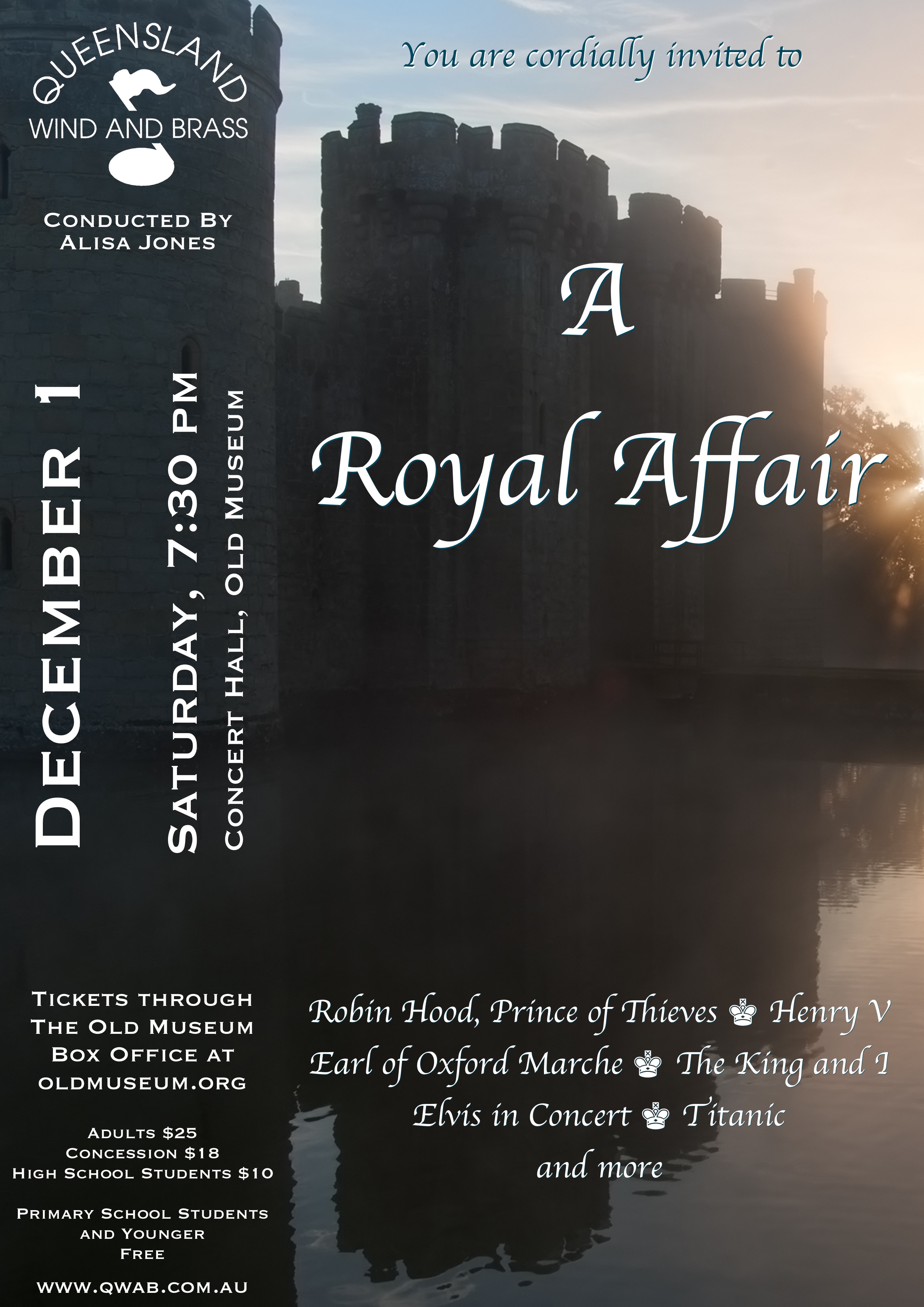 Further information is on our concerts page.
If you're interested in joining QWAB in 2018, please see our membership information. There is a very limited number of places available; in particular within the percussion section.
Why not like us on Facebook, or drop by our concert recordings.